Snakey.....OUT!
Coz I'm leaving on a jetplane
I don't know when I'll be back again
Oh babe, I have to go.




Sunburned Barbarian wishes ME...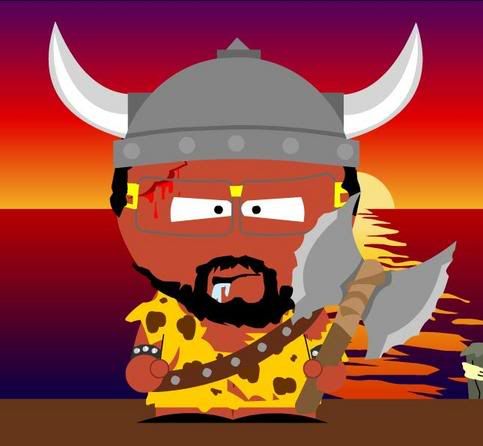 A

HAPPY

SUMMER

VACATION

!!

Please drink responsibly.



He seems kinda angry 'cause he's jealous and sunburned. Plus he cut himself this morning while putting his helmet on. I told him to get rid of the horns but he just won't listen.

See you guys on the other side of the country, where I'll be 3 hours older and my dick will be 3 inches longer!